Food Safety Inspection Software for Health Departments
DIGITIZE YOUR HEALTH DEPARTMENT INSPECTIONS
Relavent's food safety inspection software provides everything a safety inspector needs in the field or office, exactly when it's needed.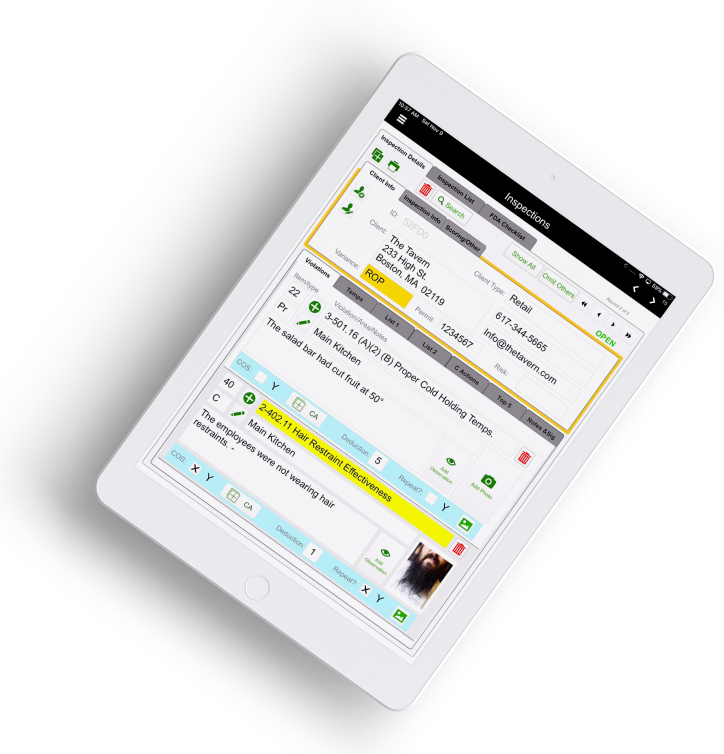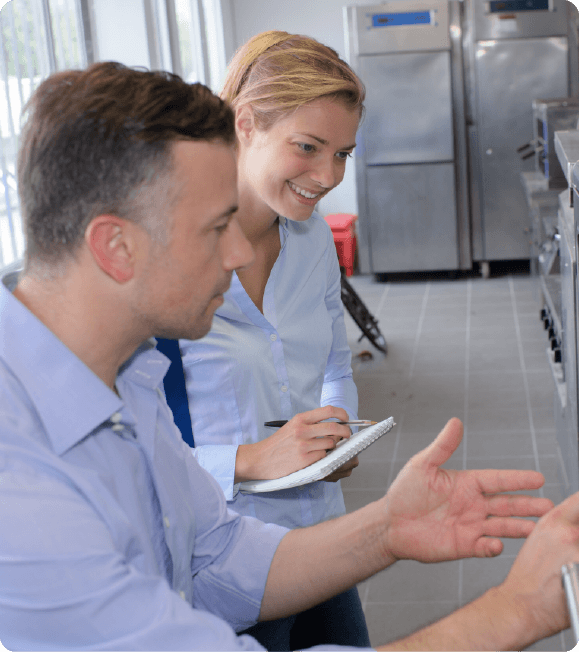 FOODCODE-PRO™ BENEFITS
FoodCode-Pro food safety inspection software works the way you do. It allows you to observe, capture and document violations as you encounter them, rather than following a mindless checklist. Once the inspection is done, FoodCode-Pro will automatically organize violations, populate the FDA checklist, and provide all supporting documentation in a professional looking report.
The only system that was built by inspectors, for inspectors.
Conduct both physical and virtual inspections.
No more paper! Eliminate carbon-copy forms, cheat sheets, and sticky notes.
When an inspection is done on-site, it is done. Stop spending time cleaning up reports back in the office after inspections.
Produce legally defensible inspections. The system adds geolocation + time stamp + PIC signature.
Easily schedule and track outstanding violations and follow-up inspections.
Eliminate file cabinets—all inspections are stored securely in the cloud.
Generate robust reporting and analytics.
Enjoy the flexibility of built-in, customizable checklists.
Get ongoing support and training wherever you need it.
DIGITAL FOOD SAFETY INSPECTIONS WHITEBOARD OVERVIEW
FoodCode-Pro works the way you do. It expects you to enter violations as you encounter them rather than follow a preset order of a checklist. FoodCode-Pro will keep organize the violations in the final reports so you don't have to.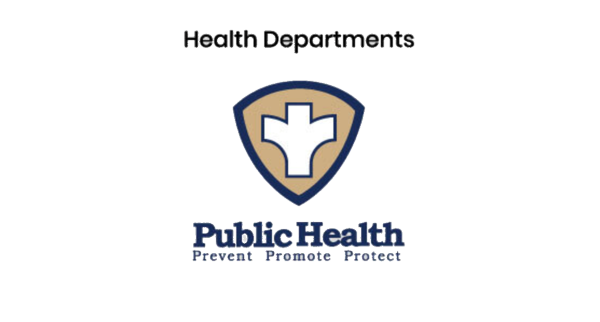 DIGITAL FOOD SAFETY FOR HEALTH DEPARTMENTS – FAQ
Does it comply with FDA and state food codes?
Yes. FoodCode-Pro's inspection report mirrors the FDA's model inspection form. And we make sure the inspection report complies with your state's Food Protection Program requirements.
What happens when the food code changes?
FoodCode-Pro is updated anytime the FDA updates the Food Code and your state Food Protection Program adopts the changes, along with any supplements. These updates are included in your annual subscription.
Does it work offline?
Yes. FoodCode-Pro is fully functional offline. An internet connection (Wi-Fi or cellular) is only required to send a copy of the inspection report and sync inspection data from the iPad to the cloud.
Is the data secure?
Yes. Relavent uses industry-standard encryption when data is at rest and when it is transmitted to the cloud.
How much does it cost?
The cost of FoodCode-Pro is based on the number of authorized users. The annual subscription covers all license fees, installation, training, support, and maintenance.
Recognizing the budgetary challenges local public health departments face, we have priced the annual subscription to FoodCode-Pro very competitively. Based on the benefits and cost savings users experience, FoodCode-Pro has the lowest total ownership cost of any product in the market. Call us for details today!
How do I learn how to use FoodCode-Pro?
We provide all users with two instructor-led training sessions. The first session covers all the basic functions required to operate the system. A second session reinforces more advanced functions and reporting. Additional "How-to" videos covering the basic functions are available on the Support section of the FoodCode-Pro website. All training is included in your annual subscription.
What if I need in-person support?
Your account manager is available during normal business hours to assist with any questions or issues you encounter along the way.
How much IT support is required?
IT support is minimal. Your IT department simply installs FoodCode-Pro on your desktop or laptop and iPad (if not provided by Relavent) and installs your work email on the iPad. That is it. Relavent provides comprehensive system support as part of the annual subscription.
Is it easy to install?
Yes. We provide you (and/or your IT staff) with easy-to-follow step-by-step instructions on how to install FoodCode-Pro on your desktop or laptop and iPad. We typically have new accounts up and running within 48 to 72 hours from the time we receive your documentation.
What hardware is required?
FoodCode-Pro works on any Windows or Mac-based desktop or laptop computer. In the field, FoodCode-Pro only works on Apple iPads.
Can I easily search the FDA Food Code?
FoodCode-Pro uses our proprietary 3D code search functions, which makes it easy to search the entire FDA Food Code and state supplements. Inspectors can search by key words, general descriptions, code sections, or detailed violation information, cutting the time required to find the correct violation.
Can I import my food establishments?
Yes — there is no data entry required. Simply give us a list of all of your food establishments (with supporting detail) and we will pre-fill them in your account.
Can I personalize my inspection reports?
Yes. Your inspection reports will have your jurisdiction's logo and contact information.
How do PICs get copies of inspection reports?
Easily! FoodCode-Pro sends completed inspection reports to PICs by email or text directly from the program.
Can I incorporate local ordinances into FoodCode-Pro?
Yes. FoodCode-Pro provides two customizable checklists you can use to track and enforce local ordinances.
Does FoodCode-Pro have inspection scoring capability?
Yes. Several scoring methodologies are included in FoodCode-Pro. You can also customize a scoring program based on your unique needs.
Does FoodCode-Pro integrate with my licensing and permitting system?
More than likely. The answer depends on the availability of your licensing and permitting vendor's API. While this is not included in our standard subscription, we are happy to work with your IT team to connect the systems. Please call for details.