FOOD SAFETY SOLUTIONS FOR FOOD ESTABLISHMENTS
See who's doing what and when
Actively manage your food safety operations in one easy to understand dashboard.
FoodSafetyOS helps organize, prioritize, assign and track behavior-based workflows that align your daily routines to the FDA Food Code and food safety best practices.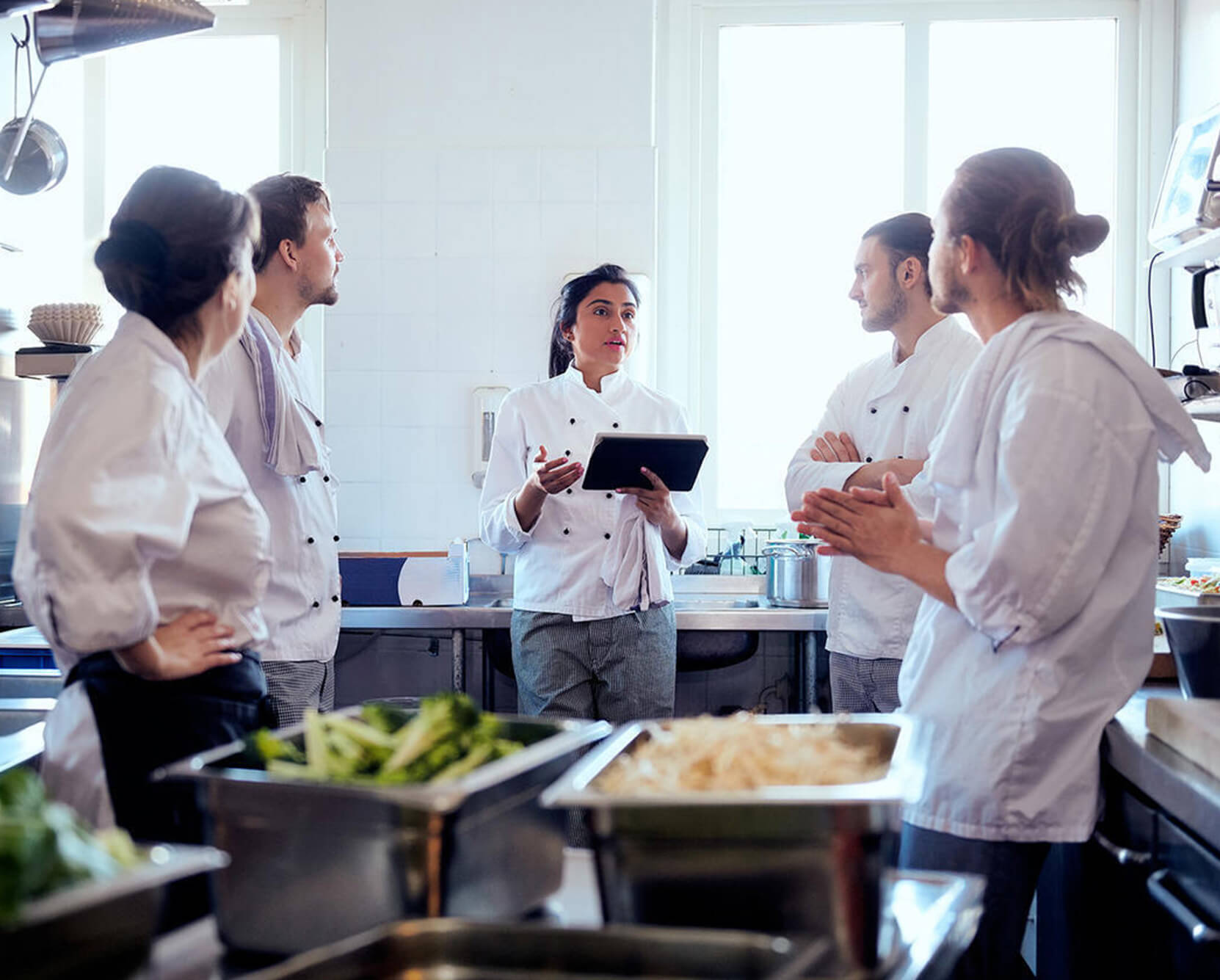 Features & Benefits of a Digital Concierge Service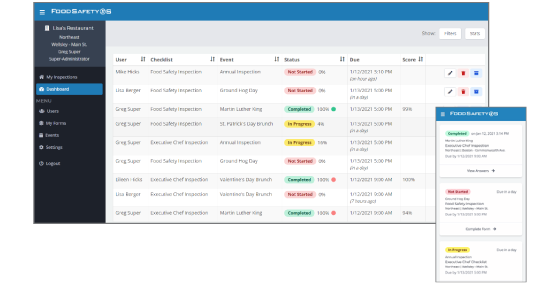 Management Tools
Real-time food safety dashboard
Workflows deployed in <48 Hours
Flexible inspection scheduling
Event based scheduling
Clear, measurable goals
Real-time alerts
Increased Productivity
Dedicated success manager
New accounts setup in <48 Hours
Hosted on AWS – 99.9% reliability
No IT support required
Training & Support included
Compliance
Workflows aligned to FDA Food Code
State and Local ordinances
Integrated emerging risk factors
COVID-19 Mitigation
Recall announcements
Customized Library
Access and assign workflows
Daily tasks: Opening, closing, cleaning, etc.
Specialized processes: ROP, sushi, etc.
Area specific: Kitchen, FoH, BoH, etc.
Employee and customer signage
Posters, placards, etc.
Integrated Resources
In-app training bursts (video)
In-app photos and notes
Inspection scores
Team Accountability
Real-time notifications
Consistent and repeatable workflows
Workflows date and time stamped
Verification of completed work
Corrective action accountability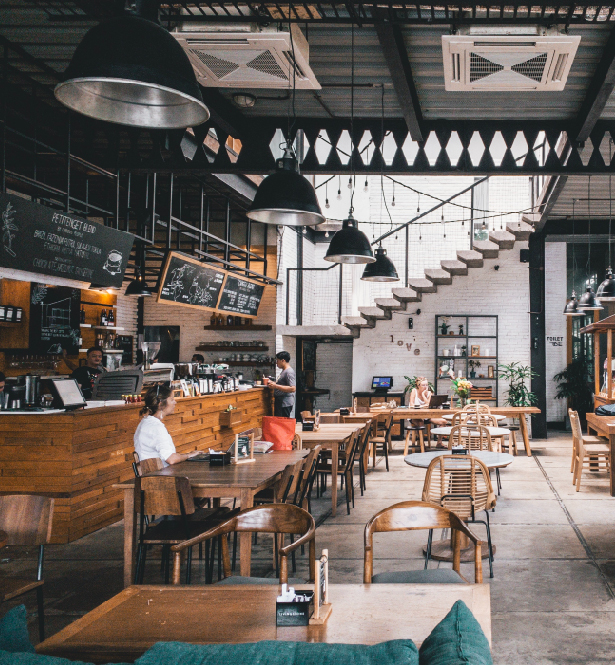 Frequently Asked Questions
What type of food establishment should consider using FoodSafetyOS?
Organizations who recognize the value food safety excellence plays in:
Building and maintaining a strong brand
Training their front-line employees to consistently deliver results
Consistently achieving high customer satisfaction
Driving accountability throughout the entire organization
How does FoodSafetyOS differ from static, checklist-based solutions?
You do not have to invest time in learning a new system or maintaining it. Tell us what you need, we take care of the rest.
FoodSafetyOS is regularly updated to reflect changes in the food code, address current and emerging risk factors, and the changing needs of your operations.
How do I get the most value out of FoodSafetyOS?
We deliver customized workflows that proactively address critical risk factors via our digital concierge solution. We take care of all the details to assure you are building food safety operational excellence as efficiently and effectively as possible.
How quickly can my organization be up and running?
New accounts are set up in a matter of minutes.
Simple workflows can be set up and operational in a couple of hours. More complex, comprehensive, and integrated food safety plans can be built and operational within a couple of days. You, or your food safety advisor, simply tell us what you need and we take care of the details.
Can my current consultant/advisor use FoodSafetyOS?
Yes. Your food safety consultant/advisor can use the system to create customized tasks, workflows and dashboards to meet your needs through our digital concierge solution. They simply tell us what they need on your behalf and we take care of the details.